If you belong to the AEC Industry, then you must have heard the terms 'construction drawings','shop drawings' and 'as-built drawings' pretty often. Can you explain the difference between all of these? As custom drawing specialists in Toronto, we often get asked about the differences between these terms. We decided to do something about it.
Table Of Content:
Construction Drawings
Every real-estate project passes through several phases before the actual construction begins on site. One of these stages is the Design Phase which includes all specifications and architectural drawings which are deemed necessary for the actual construction to be done. This is done with construction working drawings.

So, what is working drawing?
Simply put, construction drawings are the written and graphic record of decisions taken during the design phase. Also referred to as construction drawings, these are essentially the lifeline of the construction project. They drive communication regarding changes in design to builders and on-site workers.
Know more about our Construction Drawings
cad@bluentcad.ca
+1 (647) 478 5230
Request for Services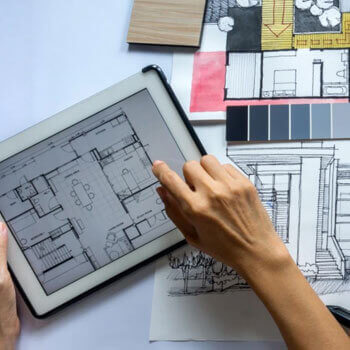 Some people might ponder over the worth of complete working drawings; considering the time and money spent on their creation and number of revisions done before one set is even finalized, however, it only makes sense to draw and re-draw drawings, rather than build and wreck and build a brick and mortar structure, doesn't it?

Typically, a full-fledged set of architectural construction documents should include:
Title sheet specs
Demolition plans
Schedules
Foundation, floor and roof plans
Sections & elevations
Wall sections and details
Interior elevations & details
Cabinetry details
MEP details
Structural details
Ceiling plans
There are several ways of creating effective construction documentation. You can read more about it or get in touch with us to discuss the details of your next project.

Shop Drawings
While construction drawings relate more to the building or structure as a whole, shop drawings are for various building components used. Let's delve deeper.

What is a shop drawing?
Shop drawings are a set of drawings which provide the details of various components that help in the construction of a project. A lot of our clients get confused with shop drawings vs construction drawings at times. We think it's quite natural; given the fact that both working drawing and shop drawing have a very subtle factor to distinguish them from each other.
Both construction drawings and shop drawings are done before the real construction begins. While construction documentation includes building design and various revisions that have taken place since the inception of the project, shop drawings depict how the building was originally designed, internally with various MEP components in place with their exact dimensions mentioned. A step-wise assembly manual of your construction process, if you will!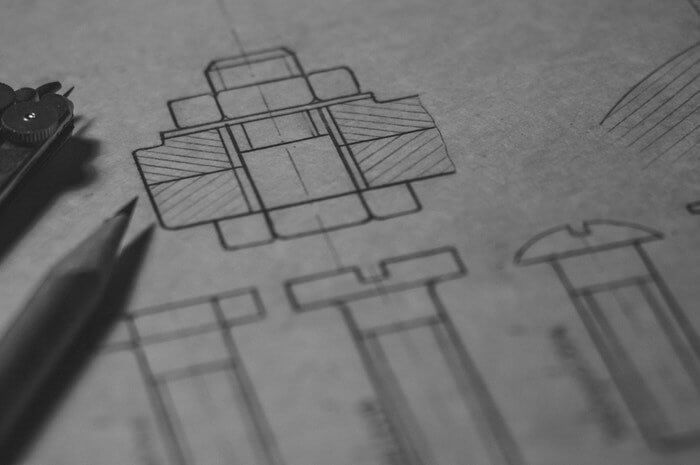 For general understanding, shop drawings actually supplement working drawings. Consider them as an add-on or further detailed development of construction working drawings. Shop drawings typically include fabrication and installation details, structural steel detailing, windows and door installations and other MEP components.
With the help of shop drawings, you will be able to figure out the kind of materials you will require for the components, the dimensions of the proposed installations and the timelines. Shop drawings act as a bridge to fill the gap between contractor and contract documents
So, does this mean the custom shop drawings for my new project should be ready before the construction phase?
Most definitely.
Getting shop drawings designed should be one of the first to-dos on your checklist before your project kicks off.
You will kill two birds with one stone if you have your construction shop drawings in place –
You will know your building's design, various installed components and their specific details inside out – long before the actual construction begins.
With detailed shop drawings in hand, your whole team will be on the same page – project managers, contractors, designers and manufacturers.
But what all specifications comprise shop drawing details?
Every project is different and so are its shop drawings requirements. Based on the kind of project, the type of property and on your budget, your shop drawings will have varied electrical drawing, mechanical drawing and plumbing drawing.
The following list comprises of some essential details that your shop drawings must include:
The date of the original issue
The date of all revisions
The title of the project
Project number
Names of the contractor, subcontractor, manufacturer, supplier and separate detailer, wherever applicable and necessary
Order of sequence and sequence number for each drawing
Identification of all materials and products with their dimensions
Relation of various components to adjacent materials and structures
Applicable building standards
Shop drawings are generally prepared by your contractors and material suppliers. BluEntCAD has over 2 decades of experience in shop drawing and drafting. We'd be happy to discuss your project and offer our shop drawing services. Just drop us a line or fill the form below!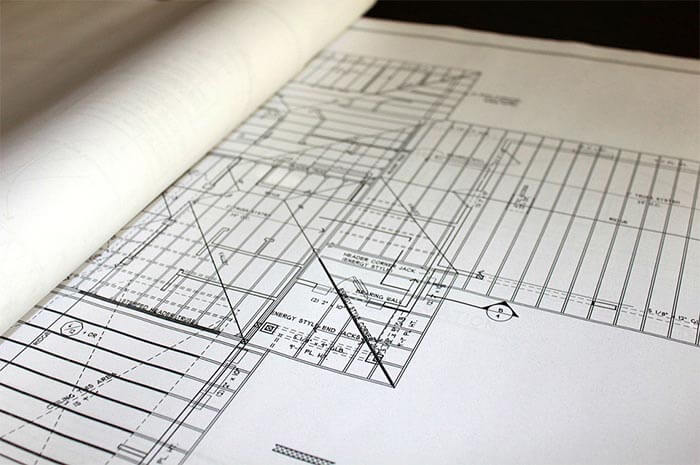 As-built drawings
Both construction drawings and shop drawings undergo several revisions. Because of this, the final building and your drawings might have some discrepancies. If you do realize this, then you must request as-built drawings.

So, what are as built plans?
As built documentation is similar to the final draft of your building and includes every change which your project has undergone during planning and execution.
Why have as-built architectural drawings?
As built construction documents reflect the actual structure or the building – not as it was originally conceived as idea but as it actually stands. Buildings don't always stick to plans and the final structure may vary slightly or significantly than the original idea which is represented in as-built drawings.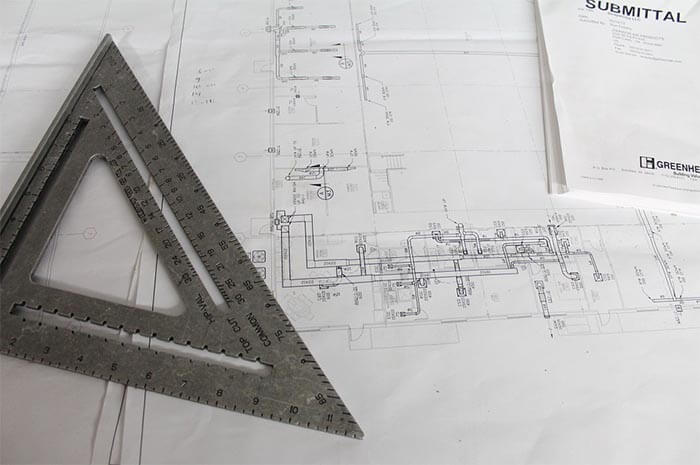 As built drawings are developed by contractors and sub-contractors from red-lined drafts and are very essential to your construction project.
This is true for a variety of reasons:
As built drawings offer insights into safety: With as-built drawing plans, process hazard analysis and safety management become easy to achieve. Since the plans show where equipment shut-off valves are located, you can develop emergency evacuation plans, install safety equipment and set up other contingency plans around your building perimeter.

As-built drawings facilitate future repairs and renovations: Since the as-built drawing process takes into account only the final erected structure and installed components, these plans come in handy for any maintenance related work in future. They essentially serve as construction documents and shop drawings for when the need to renovate an old structure arises. They also ensure that retrofits, if required, are carried out efficiently.
Maintenance and operations is a breeze with as-built blueprints: As built drawings assist in maintaining and easy operation of structures, because they have a clear documented history of the building. These plans also include electrical as built, mechanical as built and plumbing as built, allowing faster repairs by quick reference. Without custom as-built drawings, determining installed components, locating them and then repairing them is time-consuming and hence, expensive.
Are you looking to get as-build drawings done?
Get in touch with BluEntCAD's expert drafters for affordable and quick drawing and detailing services.

Maximum Value. Achieved.